The meeting praised annual corporate advance unit; Zhejiang Jia Long Machinery Equipment Co., Ltd. was awarded the honorary title of "Leading Enterprise in 2016" and won the honorary title of "Star Enterprise" for 9 consecutive years.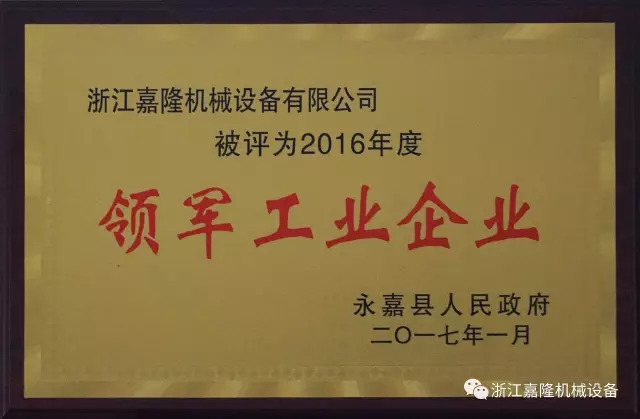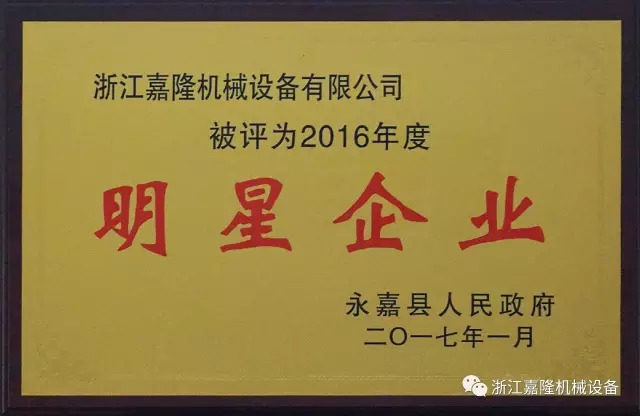 General Manager of Zhejiang Jia Long Machinery Co. Ltd., Mr. Wu Kai Tuo gave speech on behalf of Jia Long company, director Wu pointed out Jia Long company worked cautious and conscientious in 2016, strict with the quality control, the branding development had made the outstanding achievements and allowed the companycontinuously in growing.
Director Wu sincerely appreciated with the county committee and various departments' support and help, he said, as an excellent corporate, Jia Long will further play a leading role in the demonstration, strict with the product quality, optimize the production equipment and processes, strive to improve the technological content of products in order to stand forefront in the competitive market and create the first-class performance!